ARBS 2018 Innovation Report: The Latest in Air Conditioning Technology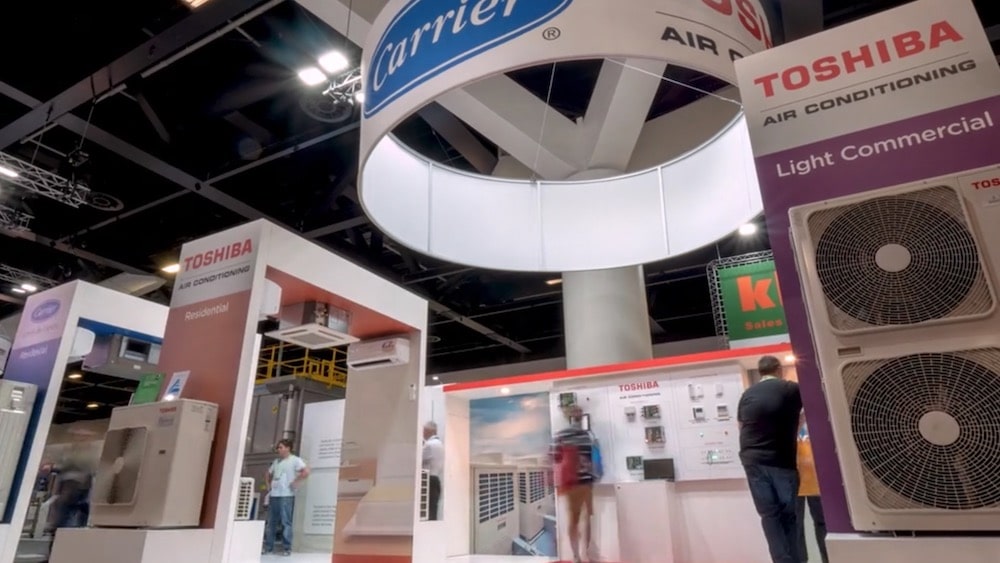 Home appliance consumers are now savvier than ever, and their increasing list of requirements push the air conditioning and refrigeration industry to new levels of cutting-edge technology, energy efficiency and environmental responsibility.
The 2018 edition of the ARBS, Air Conditioning, Refrigeration & Building Services exhibition in Sydney showcased this focus on emerging trends, introducing the latest technologies in air conditioning. The 3-day event held in May of this year presented over 300 exhibitors featuring innovative solutions to satisfy the ever-evolving market demands. With over 9,000 attendees, the 2018 ARBS was the largest edition to date.
Visitors from all over the country had the opportunity to view an extensive range of product announcements, attend information sessions, hear speakers on the latest trends and take a closer look at the newest technology transforming the HVACR industry.
As we anticipated, the dominant topic for this year's convention was energy efficiency and the future of the built environment as a response to the varied requirements of our dynamic market.
Our team's focal point at the 2018 ARBS was flexible design and adaptability. In the words of John Caione, Business Unit Manager for Residential and Light Commercial Products at Toshiba and Carrier Air, "the highlight feature of our stand was the new Single Fan MiNi VRF and Super Slim Ducted products."
Engineered specifically to suit even the smallest spaces, our Single Fan MiNi VRF and the Super Slim Ducted (SSD) display compact design and unbeatable versatility to overcome the challenges faced by those who wish to create their perfect thermal environment in high-density urban areas. Small and smart, they are ideal for apartment developments around the country, allowing for style and plenty of balcony room, saving much needed space in and outside the home.
That's because the Toshiba Single Fan MiNi VRF presents a small, apartment-friendly footprint and connects up to 6 indoor units among a range of 4 models for added flexibility: 8kW, 11.2kW, 14kW and 15.5kW.
These are powerful machines but what about the size? The Super Slim Ducted Indoor Low Profile is only 210mm in height with a depth of just 450mm. It's the perfect compact cooling solution for bulkhead applications that also fit above wardrobes. With such a discreet presence you might forget the unit is even there, making it ideal for apartment living.
However, if you require something different, from precise temperature control and multiple room applications to concealed look and excellence in performance, visit our website to view our innovative range of residential solutions and find out how we can help you find the right air conditioner for your needs.
To no surprise, after 3 action-packed days at this year's ARBS exhibition and many exciting new technology announcements, it is clear the ever-changing requirements of the contemporary home appliance consumer drives our industry.
For more information, call 13 COOL to talk to us today or find your local dealer.