Top maintenance tips for your split air conditioning systems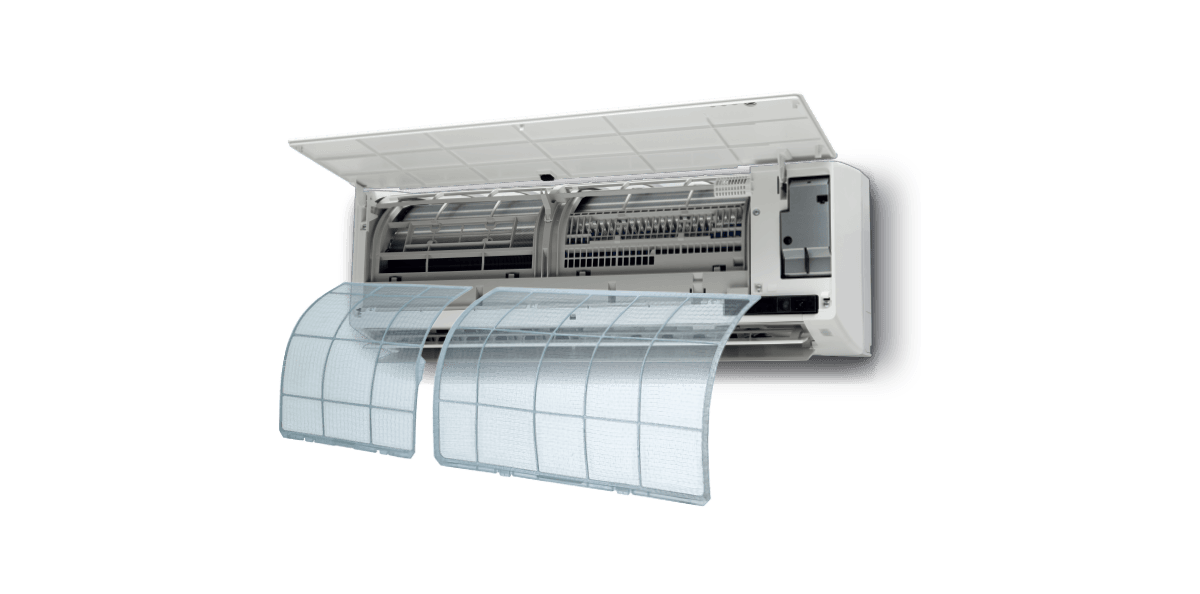 With proper maintenance, your split system air conditioner will last for years longer. It will also run more efficiently, heat and cool more effectively and continue running quietly and smoothly.
But what does proper maintenance look like? It's simple. All you need to do is spend a few minutes every two weeks cleaning, and book in a service once a year.
Service once a year
The most important part of your air conditioner's maintenance schedule is yearly maintenance. This can be done at any time of year but it's best to schedule it before whichever season you use it most often – winter in Victoria and summer in Queensland, for example.
You're free to use any service agent you choose but it's always best to use one of Toshiba's authorised service agents. With them, you'll have peace of mind that they are:
Using authentic parts for repairs.
Undertaking correct maintenance procedures.
Not voiding your warranty.
To find an authorised service agent near you, click here, enter your postcode and select from the list of available providers.
Toshiba tip: Pop a recurring annual reminder in your phone's calendar app before heavy use seasons so that you never forget to service your split-system air conditioner.
Maintaining your outdoor unit
Your split-system air conditioner's outdoor unit needs regular maintenance to make sure it keeps running correctly. Most importantly, you need to keep the unit free of leaves, dirt, debris and other obstructions to make sure it can't be blocked.
If you're in an apartment or unit without trees or foliage, you might not need to worry about your outdoor unit – but homeowners with gardens and deciduous trees should check theirs regularly.
To clean your unit, simply turn off the circuit breaker to disconnect your unit from the power. Then spray the unit with a hose to loosen and remove debris. The coils, fans and condenser fins also need cleaning, but your yearly service will cover that.
Toshiba tip: When installing your outdoor unit, make sure you do so away from trees, gardens or other obstructions that may drop debris into it. This will reduce the maintenance required to keep your split-system air conditioner's outdoor unit running smoothly. If you've already installed your unit, consider trimming trees and gardens back so that they don't drop leaves on your unit.
Cleaning and maintaining your indoor unit
The indoor unit of your split-system air conditioner also needs regular cleaning – both its exterior and the air filters inside it. Cleaning every two weeks is recommended for best results.
To clean the exterior of your indoor unit, simply wipe it down with a wet cloth. Don't use chemical sprays or cleaners as these may damage it.
To clean the air filters inside your unit, follow these steps:
Open the air inlet grille.
Remove the air filter.
Vacuum or wash and then dry them.
Reinstall the air filters and close the air inlet grille.
Your air conditioner's air filters perform an essential function. Thanks to their perforated design, they let air pass through them easily but catch dust and debris, cleaning the air as it passes through your split system air conditioner. The result is healthier, purer air in your home.
Unfortunately, when dust and debris builds up, these filters can get blocked and cause your air conditioner to run less effectively and efficiently. The cleaning process described above is an easy, quick way to ensure that doesn't happen.
Self cleaning operation
High humidity inside the indoor unit of your split-system air conditioner can cause it to emit a damp smell whenever it's operating. Luckily, this is easy to fix.
To prevent this from happening and/or fix it when it does, simply use your Toshiba split-system air conditioner's self cleaning function.
Run the unit in 'cool' or 'dry' mode.
Press the power button once.
The fan will continue to run for another 30 minutes then turn off automatically, reducing the moisture in the indoor unit.
Your split-system air conditioner should always work seamlessly when you need it to – as well as being efficient and using minimal power. To make sure that's the case, spend a little time maintaining it every two weeks, and book an annual service with a registered Toshiba service provider.
For more tips on how to keep your split system air conditioner running at its best, check out the Toshiba Air blog.